Herm Sprenger Neck Tech Fun Flat Collars

The Neck Teck 'Fun' flat collar by Herm Sprenger is a prongless variant in the neck tech range. Suitable for both long and short haired dogs the flat plate design is a stylish collar constructed with a stainless steel outer band, each element of the outer band is stamped from high quality stainless steel coiled stock.

The stainless steel construction makes the Neck Tech 'Fun' 100% rust proof, and the strength of the materials makes this light weight design extra sturdy and increadibly strong. The Neck Tech 'Fun' flat collar proudly represents German innovation and quality at its finest.





Herm Sprenger Neck Tech 'Fun' Snap Hook Martingale Collars





Herm Sprenger Neck Tech 'Fun' Buckle Flat Collars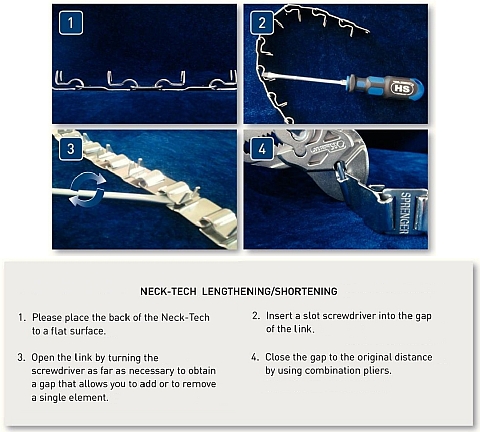 Neck Tech - Adjustments and Removing Links


Herm Sprenger Neck Tech Fun Additional Flat Collar Links





Herm Sprenger Diamond Paste Metal Polish